The hydrogen fuel power plant of Mitsubishi Hitachi Power Systems Co., Ltd. broke ground in Japan last year, and this power plant will be operated by artificial intelligence.
"There will be unmanned vehicles in the future," said Paul Browning, CEO of Mitsubishi's Hitachi Power Systems Americas, at the Bloomberg New Energy Finance Future Summit on Monday. "There will also be unmanned power plants in the future."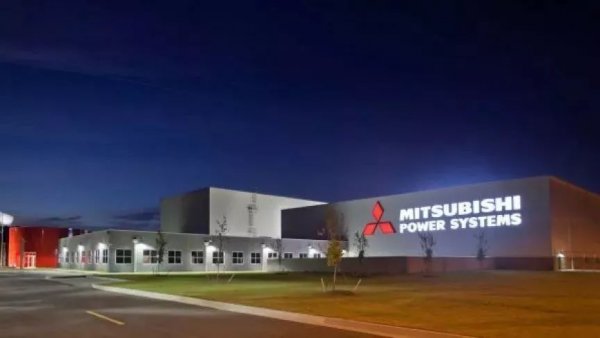 Mitsubishi Hitachi Power System Park
He believes that artificial intelligence can make the power system more flexible and more coordinated, and the power plant will be able to predict and diagnose system failures and schedule their power according to the weather and market supply.
Mitsubishi Hitachi Power Systems is a joint venture between Mitsubishi Heavy Industries and Hitachi Ltd. The power plant, which is planned to be completed by 2020, will use wind or solar energy to convert water into hydrogen and then burn hydrogen as demand for electricity rises.
Browning stated in a blog last year that the driving force of the power system revolution is artificial intelligence and how we transmit and consume energy. Mitsubishi's Hitachi power plant has a large number of sensors that can acquire large amounts of data. We can use advanced analysis software and human insights to analyze these data.
Mitsubishi Hitachi Power Systems (MHPS) is one of the first companies to adopt data analysis and remote monitoring technology. It has already used MHPS-TOMONITM in consumer power plants around the world. It can help power plants achieve about 65% efficiency and can operate autonomously.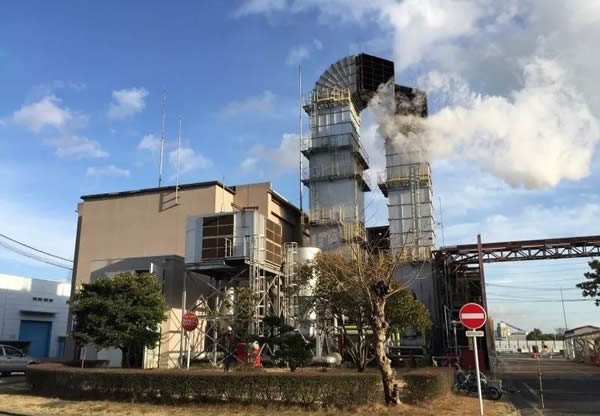 Mitsubishi Hitachi 30% hydrogen mixed fuel gas turbine successfully tested
Mitsubishi Hitachi Power Systems Co., Ltd. (MHPS) recently used a large-scale gas turbine test with a 30% hydrogen fuel mixture. Test results confirm that stable combustion can be achieved by burning a hydrogen-natural gas mixture using a newly developed MHPS-specific burner.
Compared with natural gas power generation, carbon dioxide (CO2) emissions are reduced by 10% using a 30% hydrogen mixture.
As part of a project of the Japan New Energy Industry Technology Development Agency (NEDO), the H2 blended combustion test was conducted at MHPS's Takasago plant using actual pressure combustion test equipment to develop technologies that realize the "hydrogen society".
In the "Hydrogen Society", hydrogen, a clean, carbon-free energy source, will be widely used, and greenhouse gases will no longer be released.
The 30% hydrogen-mixed fuel test was conducted in premixed burners of the J-series gas turbines, which had a turbine inlet temperature of 1600°C and were capable of producing 700 megawatts (MW) of output with a power generation efficiency of more than 63%.
Using a 30% hydrogen mixture, stable combustion was confirmed while meeting operational thresholds related to nitrogen oxide (NOx) emissions, combustion oscillations, and the like.
Large-scale gas turbines adopt stable hydrogen-mixed combustion technology and adopt dry low-NOx (DLN) burners developed by MHPS for this project as an improved version of the company's natural gas burners.
The combustion method is premixed and MHPS has extensive experience in using DLN burners.
The combustor's fuel nozzles generate a swirling airflow that enables a more uniform premixed gas to be produced, thereby reducing NOx generation. The outstanding advantage of this system is that in addition to the need for burner upgrades, other systems of the system can be used without modification, thereby reducing the potential cost of converting a natural gas power plant into a hydrogen plant.
Ink is a kind of important material used for packaging materials, , it could printed on the pattern, the text . Printing and Printing Ink are interdependent and inseparable.,Reflective Ink is mainly made by the connection material, pigment host and solvent Which connected materials accounted for 40% -50% the performance of the product.

DM Ink has excellent weather resistance, excellent transparency and printing fastness, can be widely used in high-intensity film, engineering film, commercial advertising film, license plate production
Reflect-Paint,Printing Ink,Reflective Ink ,Weather Resistance Reflect-Paint
Daoming Optics & Chemical Co., Ltd , https://www.reflectives.nl